You can find Maximum Towing Capacity for most vehicles on Edmunds by viewing the vehicle's Specs page, which can be accessed as shown below: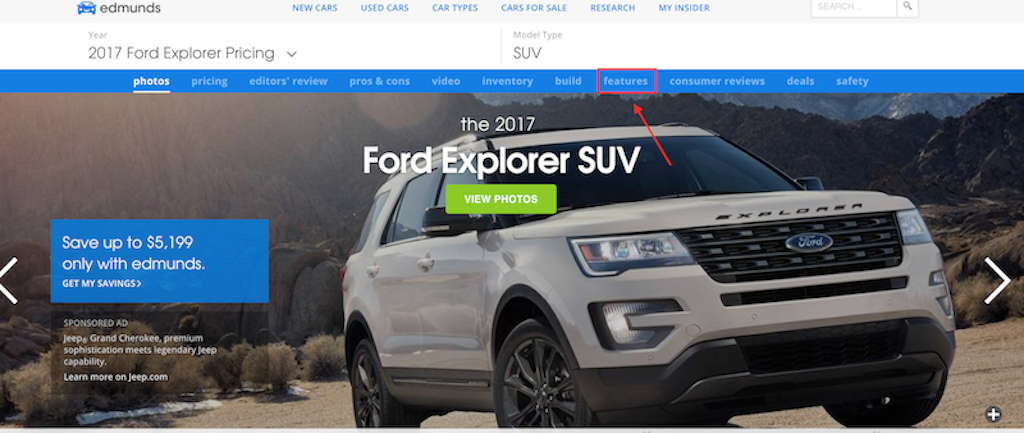 Once you arrive at the Specs page, make sure to scroll down to the Measurements section to see the vehicle's towing specifications. Also, please note that the Maximum Towing Capacity displayed assumes the vehicle is equipped with all towing options.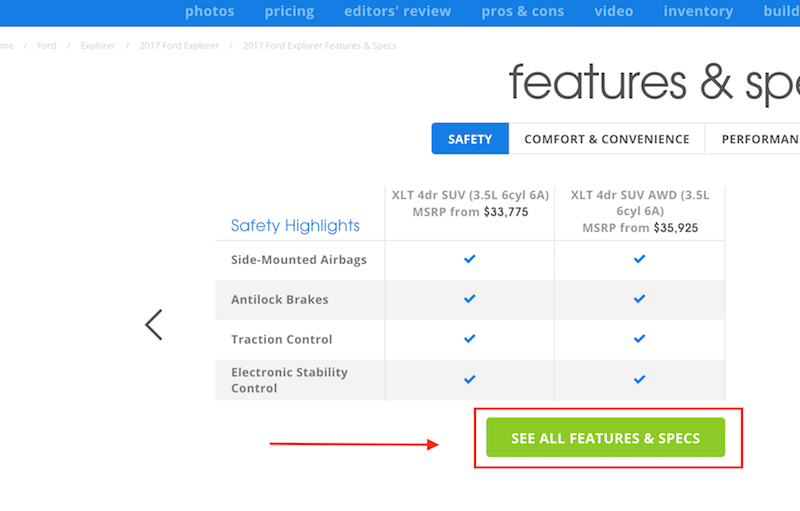 We also offer the following articles related to towing:
If you have specific questions about towing your vehicle or using it for towing, we suggest consulting the vehicle's owner's manual or contacting the vehicle's manufacturer directly. For a list of manufacturer Contact Us pages, please see How to Contact Your Vehicle Manufacturer.