To find the value of your current car, use our Appraisal Tool, found by clicking "Appraise My Car" at the top of our website.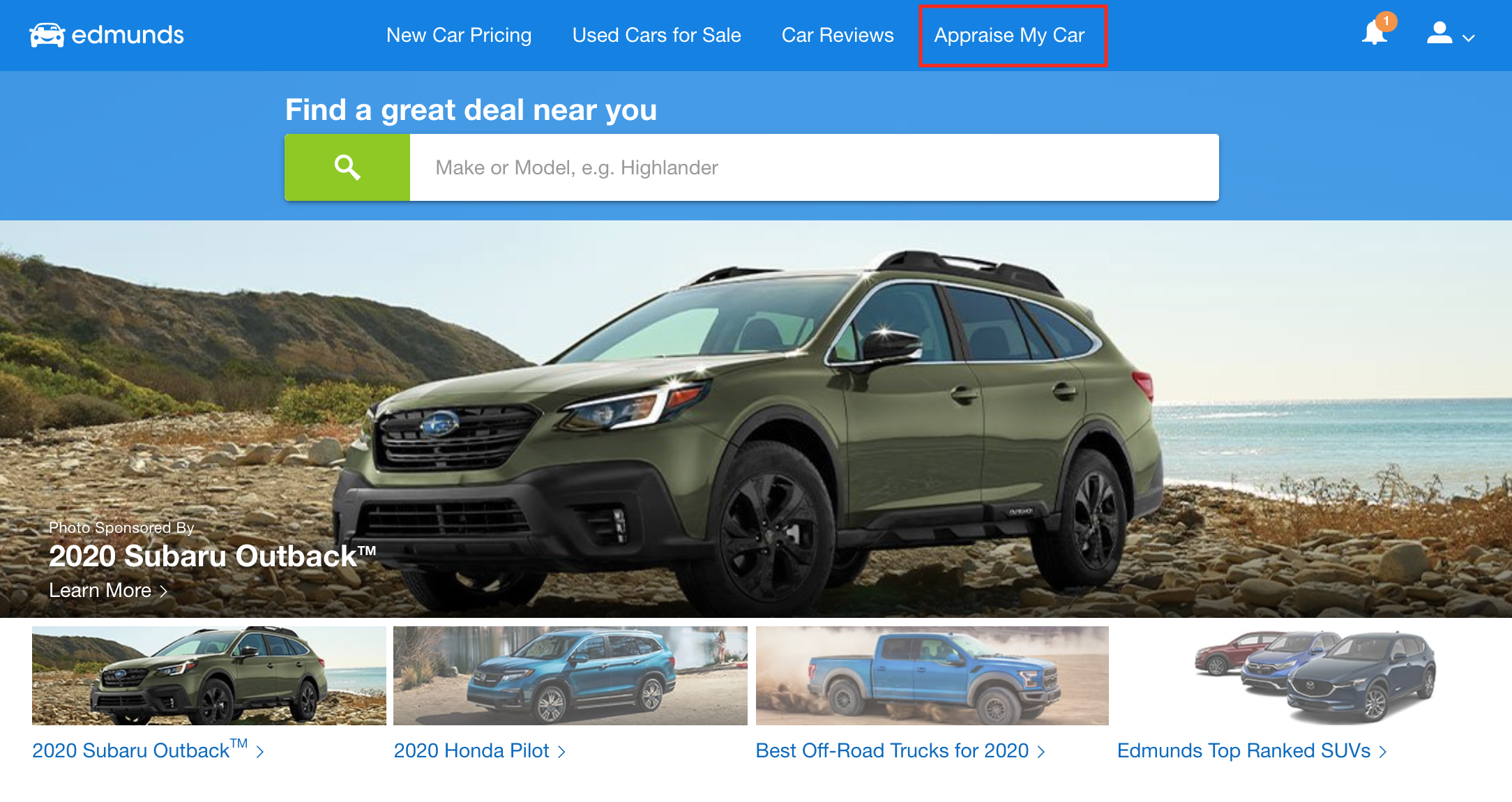 The tool will give you estimates for the following values:
Trade-In: Estimated value if you trade the car in at a dealer
Private Party: Estimated value if buying from a private seller
Dealer Retail: Estimated value if buying from a dealer
*Please note that we only provide values for passenger vehicles (cars, trucks, vans, SUVs, etc.) back to model year 1990. We do not provide values for motorcycles, RVs, boats, etc.